Alliance for HPV-Free Colorado
The Alliance for HPV Free Colorado aims to implement a multidisciplinary approach that results in a sustainable increase in completion of the HPV vaccine series for 9-17 year olds in 15 counties across Colorado. The Alliance is supported by the Cancer, Cardiovascular and Chronic Pulmonary Disease Grants Program to address cancer.
Utilize community and partner stakeholders, including an HPV Advisory Council, to promote and champion HPV vaccine education and awareness,
Plan and implement a health systems approach to increase adherence to national HPV vaccination guidelines among practices and providers,
Adapt and implement a targeted communications plan to increase demand for and knowledge about the HPV vaccine among parents/guardians of adolescents aged 9-17 years, and
Utilize sustainable analytic infrastructure to measure HPV vaccination rates.
During quarterly HPV Advisory Council meetings, you will have a chance to champion HPV vaccine promotion and awareness, participate in a collaborative working group, and receive free materials to disseminate to your networks.
The Alliance offers free, tailored HPV education sessions to any interested individuals or groups. These trainings are led by an expert, virtually or in person at a location and time convenient to you and your clinic. Free communications materials can be provided.
Training opportunities include:
HPV Vaccination IS Cancer Prevention - Provides attendees with the latest information on the burden of HPV, information on HPV vaccination guidelines, and strategies and tips for providing a strong recommendation for the HPV vaccine.
Motivational Interviewing Tips for HPV Conversations - Provides attendees with the skills to counsel vaccine hesitant parents or patients.Supplemental Training Materials (available on the Immunize Colorado resource store):
HPV and Oropharyngeal Cancer Training - Provides dental health professionals information about HPV, the burden of disease, how to counsel patients, and how to conduct an oropharyngeal exam. The Alliance also offers trainings and resources for dental providers.Supplemental Training Materials (available on the Immunize Colorado resource store):

Dental HPV Training PowerPoint (link coming soon) - A supplement to the in-person dental training, for reference only; no Continuing Education (CE) credits can be earned by viewing the slides. To receive CE, you must fill out the interest form to schedule a training.
Dental Toolkit - A supplement to in-person dental training to help providers implement the Alliance for HPV Free Colorado dental protocol. It also serves as an educational resource for dental and medical providers.
Oral Screening Video - A comprehensive video of a visual and tactile, intraoral and extraoral cancer evaluation.
We encourage your practice to consider participating in a project to increase HPV vaccination uptake in your clinic. The Alliance will guide you through implementation of customizable, evidence-based quality improvement strategies to increase HPV vaccination uptake. Participating practices will receive free Maintenance of Certification and/or Continuing Medical Education credits and free communication materials.
#HPVFreeCO educational campaign materials are available at no cost to help you share information with parents and guardians about the importance of vaccinating preteens and teens against HPV. The materials are distributed in kits that include posters, rack cards and fact sheets to be used in clinical settings or at community events.
5. Download Alliance Resources & Materials
Materials offered by the Alliance for HPV Free Colorado are available at no cost for you to download, print and share. Click the button below and scroll to the "Downloadable Resources (HPV Alliance)" section.
Access your county's HPV vaccine initiation and up-to-date rates by race and gender.
Archived Advisory Council Meetings
The Alliance's Advisory Council meets quarterly to discuss updates related to the Alliance's work and emerging HPV vaccination topics. Recordings of these meetings can be accessed at the links below.
Resources for HPV Vaccine Providers
Alliance for HPV-Free Colorado Partners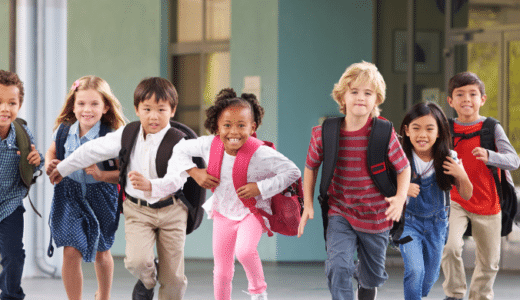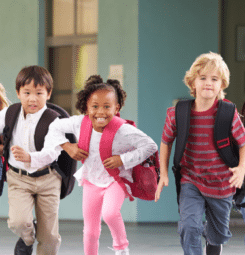 High Immunization Rates in Colorado Schools and Child Cares: Something To Strive…
As the Public Health Emergency (PHE) for COVID-19 ends and vaccine misinformation continues to spread, we bring your attention today to the topic of school immunizations. Diseases like measles and chickenpox spread easily in schools where students are in proximity to one another. These diseases…
As the Public Health Emergency (PHE) for COVID-19 ends and vaccine misinformation continues to spread, we bring your attention today to the topic of school…