The HPV Vaccine is Cancer Prevention!
Talk to Your Child's Health Care Provider About the HPV Vaccine
Just two doses of human papillomavirus (HPV) vaccine can protect your child from infections that can cause cancer.
The HPV vaccine works best when your child is a preteen. It's recommended at age 11-12, and can be given as early as age 9. Talk to your nurse or doctor about it at your child's next physical or wellness visit.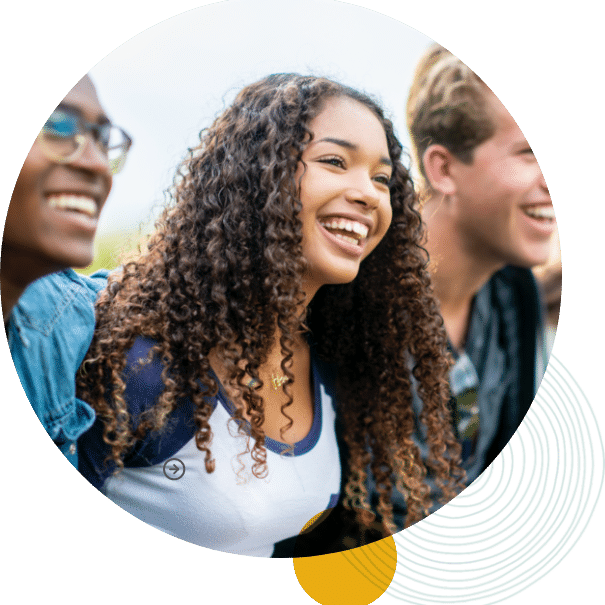 Consider asking your child's health care provider these questions to make sure you have all the information you need:
Hear from a pediatrician and an HPV cancer survivor, both parents, about why they got the HPV vaccine for their kids:
Make an informed decision about the HPV vaccine for your child.
It can be difficult to know where to find information that is accurate. Your child's health care provider is the best source of accurate, trusted information. Below are some trusted sources of information about the HPV vaccine:
Trainings and Resources for Providers
Recorded Educational Trainings
HPV and Oropharyngeal Cancer
This training instructs dental health professionals on how to counsel patients and conduct an oropharyngeal exam. Supplemental training materials include:
Dental Provider Toolkit (a supplement to in-person dental training to help providers implement the Alliance for HPV Free Colorado dental protocol. It also serves as an educational resource for dental and medical providers)
Oral Screening Video (a comprehensive video of a visual and tactile, intraoral and extraoral cancer evaluation)
HPV Vaccination IS Cancer Prevention
This training includes information on the burden of HPV, HPV vaccination guidelines, and strategies for providing a strong recommendation for the HPV vaccine.
Motivational Interviewing Tips for HPV Conversations
This training equips providers with skills to counsel vaccine-hesitant parents or patients. Supplemental training documents include:
Participate in an HPV Vaccine Improvement Project
We encourage your practice to consider participating in a project to increase HPV vaccination uptake in your clinic. We can support projects in medical and dental settings. Contact us through the form below and we can help guide you through implementation of customizable, evidence-based quality improvement strategies to increase HPV vaccination uptake.
Office Posters
These posters can be modified in Canva to include your organization's logo. Simply delete the existing logo and replace it with your own. Then, click "share" and download or print your poster.
8.5 x 11"
11 x 17" - For School Based Health Centers
HPV Vaccination Rates in Colorado
HPV vaccination rates in Colorado are low, leaving many adolescents unprotected from HPV and cancers it can cause. Click below to see HPV vaccination rates by region and county in Colorado.